The Association of Recovery Community Organizations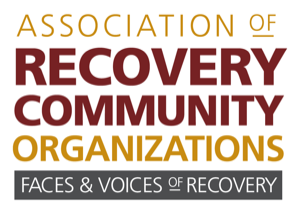 The Association of Recovery Community Organizations (ARCO) at Faces & Voices of Recovery unites and supports the growing network of local, regional and statewide recovery community organizations (RCOs). ARCO links RCOs and their leaders with local and national allies and provides training and technical assistance to groups. ARCO helps build the unified voice of the organized recovery community and fulfill our commitment to supporting the development of new groups and strengthening existing ones.
All RCOs that are led and governed by the recovery community are welcome to join. The benefits of membership include the opportunity to participate in an annual 2 day Leadership Academy. ARCO has hosted Academies in Denver, Dallas, Philadelphia, Detroit, and Washington, D.C..
The 2017 ARCO Leadership Academy will be held July 17-19 at the Hyatt Regency on Capitol Hill in Washington, D.C.
Our membership list keeps growing as we have reached 100 member organizations. 
ARCO members come together each year with other leaders to strengthen their ability to:
Influence public policy decisions by becoming familiar with initiatives affecting recovery, the players that influence policy and programming, and recovery advocacy strategies to impact policy
Explore different aspects of developing and sustaining a recovery community organization
Learn current practices in recovery community centers, peer services in diverse settings, and mobilizing community constituents
Engage in networking and support - becoming part of a national network of recovery community organization leaders in an ongoing learning community of practice.
---