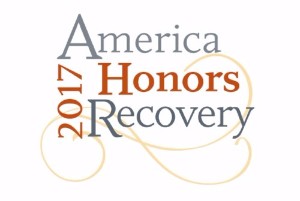 2017 America Honors Recovery Awards Gala & Dinner
Monday, July 17, 2017  6:30PM-9:00PM  Hyatt Regency Washington on Capitol Hill, 400 New Jersey Avenue, NW, Washington, DC
America Honors Recovery is Faces & Voices of Recovery's annual awards gala which celebrates and honors the most influential recovery community leaders and organizations. The event salutes the legacies of three dynamic recovery trailblazers who dedicated their lives to removing barriers for individuals and families affected by addiction - Dr. Vernon E. Johnson and recovery advocates Joel Hernandez and Lisa Mojer-Torres.
Support our largest annual fundraiser.  Your contribution helps to support our mission to put a face and a voice on recovery and demonstrate that recovery is possible for over 23 million Americans.  Our advocacy work focuses on removing barriers to recovery and eliminating the stigma of addiction.
Tickets are $200 per person and includes an excellent dinner with friends and colleagues, and lots of fun!
* If you can't attend, but want to support our fundraiser, please consider making a donation here.
---
MASTER OF CEREMONIES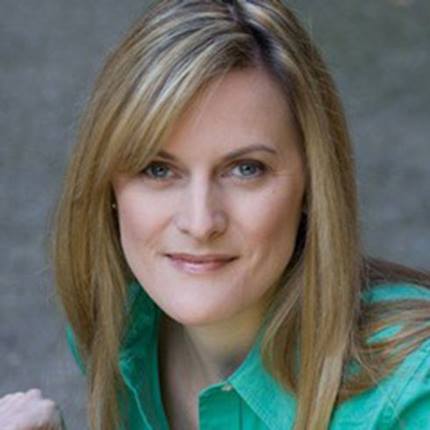 Tara Handron
Tara T. Handron is Regional Vice President in the Greater Washington, DC Area for the Caron Treatment Centers.
Ms. Handron is the founder of What's a girl to do Productions, a theatrical venture that specifically highlights works about alcoholic recovery and mental health. As part of this initiative, Ms. Handron is the writer, producer, and sole performer of a one-woman critically-praised play about women, alcoholism, rehabilitation, and recovery called Drunk with Hope.
"It's difficult to not be skeptical about a one-woman show that includes only five chairs and a projector, but a few witty lines about boozing into Tara T. Handron's stories of more than 20 female recovering alcoholics and all of my skepticism vanished a lot faster than any hangover. The performance moves swiftly through first-person accounts, based on D.C.-based Handron's Georgetown thesis research on female alcoholics, and also explores the recovery process from the perspective of the feelings these women experience…Handron's ability to move from one character to another…was seamless and her deadpan comedic timing coupled with raw emotion drew the audience in closer as if the whole performance was one large AA meeting."
- TimeOut Chicago
---
AWARDS
NOMINATE A RECOVERY COMMUNITY ORGANIZATION
The Joel Hernandez Award recognizes one local, state or regional recovery community organization for its success in assessing the specific needs of their community and carrying out a vision and mission of mobilizing resources within and outside the recovery community to increase the prevalence and quality of long-term recovery from addiction to alcohol and other drugs.
NOMINATE AN INDIVIDUAL, YOUNG PERSON, OR FAMILY ADVOCATE
The Vernon Johnson Award recognizes three individuals who have given back to their communities so that future generations can experience the reality of recovery. 
Other awards we will be celebrating during the evening include
The Lisa Mojer-Torres Award honors a tenacious fighter who believes in the dignity and rights of every person.
The Voice of Recovery Award recognizes an individual who has shared their story in a very public way to demonstrate the power and proof of long-term recovery. 
The William L. White Distinguished Lifetime Achievement Award honors the tremendous contributions made to the recovery advocacy movement, in honor of William L. White, renowned recovery historian and author.