RecoveryBlog - A BLOG FOR RECOVERY ADVOCATES!
Our recovery advocacy blog is produced by individuals in recovery!  Here you will find commentary and personal discussions on different aspects of addiction recovery and advocacy.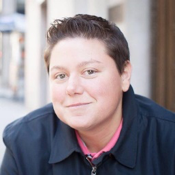 BROOKE FELDMAN, RecoveryBlog Manager
Brooke openly identifies as a person in long-term recovery from a substance use disorder.  While recovery means many different things to many different people, what this means for Brooke is that for over 11 years, overcoming problem alcohol and other drug use has enabled her to stop the intergenerational transmission of addiction that claimed her mother's life at a young age.  Furthermore, recovery has enabled Brooke to combine her own lived experience with professional and educational experience to live a life of service dedicated to supporting others around initiating and sustaining recovery.  Brooke firmly believes that long-term recovery is possible for all individuals and their families, so long as they have access to the resources and supports they need.  Much of Brooke's professional, volunteer and writing efforts go toward ensuring that those resources and supports are more readily available when, how and where they are needed.