The Voice of the Recovery Community Award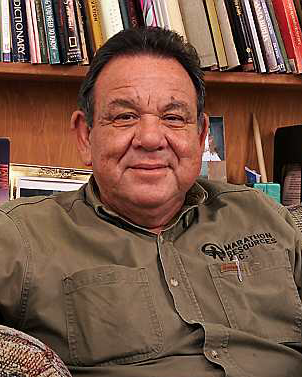 Honoring Joel Hernandez
The Voice of the Recovery Community award honors a champion whose protest in the face of discrimination inspires us all. For 25 years, Joel Hernandez worked in the electronics industry at Raytheon as a calibration technician. After testing positive for cocaine in 1991, Joel resigned his position to prevent being fired. After he found recovery and with the support of his family, he applied for his old position at Raytheon. He found he faced a lifetime ban for employment at the company after receiving a card in the mail saying his application had been denied. 
Joel fought hard to return to his old workplace and to help others in the future. His fight to get his job back under the Americans with Disabilities Act (ADA) went all of the way to the US Supreme Court in a suit that he filed to regain the chance to compete for any job he had been qualified for in 25 years of being employed. In 2004, a settlement in Joel's favor was reached before it was ever brought before a jury. 
"People in recovery from addiction, their families and friends know that there is hope for every one of us, in spite of our past history. When I decided to sue Raytheon, I wanted to let others know that recovery works, and that we can give a good, positive message that we can be productive, tax-paying citizens," Hernandez stated. 
Joel's fight to restore a basic civil right ignited the recovery movement and goes down as a pivotal moment in our history.
Faces & Voices of Recovery honors this remarkable man, Joel Hernandez, who championed recovery advocacy until he passed away from cancer in February 2006. 
---
NOMINATION INFORMATION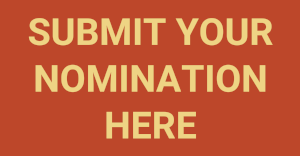 The Voice of the Recovery Community Award recognizes one local, state or regional recovery community organization for its success in assessing the specific needs of their community and carrying out a vision and mission of mobilizing resources within and outside the recovery community to increase the prevalence and quality of long-term recovery from addiction to alcohol and other drugs.
Nominations are due: June 2, 2017
Criteria for Nominated Organizations:
Local, state or regional recovery community organizations that are led and governed by representatives of the recovery community - people in long-term recovery, their families, friends and allies - that support all pathways to recovery and focus activities on the following three strategies:
Public Education: educating the public, policymakers, media, and others about the reality and promise of recovery to change public attitudes
Policy Advocacy: advocating for local, state, and federal public policies that support long-term recovery from addiction to alcohol and other drugs
Making peer-based and other recovery support services available and accessible to build leadership and support long-term recovery
 Nomination Guidelines
Previous recipients of the Joel Hernandez Award may not be re-nominated.
Organizations that have been nominated in previous years may be nominated again.
Organizations are not required to be independent entities or 501(c) 3 organizations.
Employees of Faces & Voices of Recovery, their immediate families and current board of directors and their families and organizations are not eligible.
The recipient will be expected to attend The American Honors Recovery award reception on July 17, 2017 in Washington, DC, all expenses paid.
A complete nomination form includes:
Nomination Recommendation
Nominated Organization Description
2 References and Contact Information
If you wish, you may send additional supporting documents. Please note any supporting information will not be returned.
Incomplete nominations will not be processed. Only one nomination per individual accepted. A selection committee will decide on the recipient based on the selection criteria outlined in the Nomination Guidelines and Requirements. All nominations will be acknowledged by email. The organization receiving the award will be contacted directly by the selection committee and will be honored at the America Honors Recovery Gala & Dinner in Washington, DC on July 17, 2017.
---