2017 Recovery Month Luncheon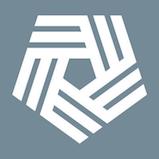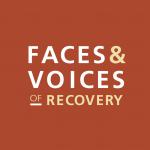 Faces & Voices of Recovery and the Addiction Policy Forum are pleased to co-host the 2017 Recovery Month Luncheon
SEPTEMBER 7, 2017
12:00 - 2:00 PM EST
CAPITOL HILL VISITORS CENTER
WASHINGTON, DC
REGISTER FOR THE 2017 RECOVERY MONTH LUNCHEON HERE
---
2017 Recovery Month Luncheon Sponsors


Sponsorship Opportunities
Leader             $10,000
Diplomat           $5,000
Patron               $2,500
Benefactor        $1,000
Friend               $   300
Contact Theresa O'Laughlin to become a sponsor!
---
SEPTEMBER IS NATIONAL RECOVERY MONTH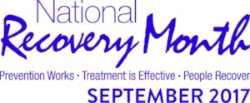 September is identified by the Substance Abuse and Mental Health Services Administration (SAMHSA) as National Recovery Month.  During Recovery Month, Faces & Voices of Recovery hosts and supports a variety of events that celebrate the success of people in recovery and provide valuable information about prevention, treatment and recovery support. 
Recovery Month Events:
Recovery Month Toolkit
Each year, Recovery Month creates a toolkit to help individuals and organizations increase awareness of the power of recovery. The kit provides tips and resources for planning Recovery Month events and distributing information in communities across the nation. Find the SAMHSA Recovery Month Toolkit here.