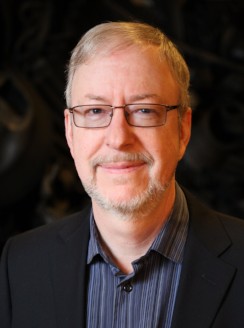 Addiction killed a young friend of mine last fall.
The circumstances weren't dramatic. He fell asleep and never woke up. The cops and the EMTs shook their heads. Joe was 34.
We are getting used to seeing the unconscious victims of drug overdoses pulled from cars or treated where they have fallen in the street. Sometimes their lives are miraculously saved. Other times, we hear the voices of their grieving relatives, usually their parents.
Americans are alarmed by the surging number of fatal drug overdoses, mostly caused by prescription painkillers, heroin and fentanyl. There were 52,000 in 2015, and it is estimated that 59,000 people died in 2016.
What are we doing about it? Not enough.
President Donald Trump recently declared the opioid epidemic a national emergency. "We're going to spend a lot of time, a lot of effort and a lot of money on the opioid crisis," he promised.
But the president does not appear to have a clear idea of what is needed, and the commission he appointed to address the problem recently issued recommendations that fail to include a vital part of the solution- recovery support services.
Our weak response is not surprising. It has taken Americans a long time to understand addiction as a health issue. When a rise in drunkenness first caused widespread concern in the late 18th century, most people considered alcoholism as a personal weakness or a moral failing. President John Adams renounced his son, who had an alcohol use disorder and died a short time later at the age of 30.
Even then, however, there were people who believed that the people with addiction could be saved. Dr. Benjamin Rush, a signer of the Declaration of Independence, called alcoholism a disease that could be treated like other illnesses. A few years later, a Native American named Handsome Lake experienced a vision that caused him to quit drinking and lead a religious revival that sobered many in the Iroquois nation.
In the 1940s, Alcoholics Anonymous (AA) established for the first time that thousands of people with alcoholism could stay sober. Today, millions of people have achieved long-term recovery through AA, Narcotics Anonymous, and other mutual aid programs. New medicines are helping people control their cravings for drugs and alcohol.
The fight against addiction made rapid progress during the Obama administration. For the first time, the government required insurance companies to provide addiction treatment at par with other medical conditions.
The Affordable Care Act has made it possible for millions of Americans to receive help. Many of them are young people like my friend Joe.
No less important has been growing recognition that most people with addiction continue to need assistance for years after they have quit using drugs and alcohol. It can take up to five years of sobriety before an individual's risk of relapse falls below 15 per cent.
Independent, non-profit groups called Recovery Community Organizations (RCO) have started to provide long-term support at the local, regional and state levels. They operate recovery community centers, run schools and offer sober housing. They provide peer recovery support through recovery coaching, telephone recovery support and more.
In 2013, three community centers run by one RCO, the Connecticut Community for Addiction Recovery (CCAR), recorded 59,000 visits and hosted 1,100 events, including support meetings, and GED and job training classes. The CCAR hot line received more than 1,400 calls.
However, most RCOs are small and lack resources.
The federal government is providing very minimal funding for RCOs. President Trump's Commission on Combating Drug Addiction and the Opioid Crisis did not include recovery support among its initial recommendations. However, Governor Christie himself, has included a significant amount of funding for recovery support services in the State of New Jersey.
Meanwhile, every person impacted by addiction is racing the clock. My friend Joe was trying desperately to get sober. He celebrated his one-year anniversary in AA and then "slipped." He stopped drinking again and was enrolled in a clinic that was helping him. But his body had been broken by years of abuse. When he slipped again, he ran out of time.
History shows that people with addiction want to recover. We must give them the chance.
Christopher M. Finan is the author a new book called: "Drunks: An American History". He also wrote "From the Palmer Raids to the Patriot Act: A History of the Fight for Free Speech in America" and "Alfred E. Smith: The Happy Warrior". He is the executive director of National Coalition Against Censorship and former director of American Booksellers for Free Expression, a program of the American Booksellers Association. He lives in Brooklyn, New York.