Congratulations to the 2019 Joel Hernandez Awardee
The Recover Project

The RECOVER Project, located in Greenfield, MA, is a safe, welcoming community that supports recovery by sharing the wisdom of lived experience and strengthens the community through full participation. They create resource connections, advocate to overcome barriers and promote the reality that recovery is possible for all. Participate, Grow, Recover. Since its inception in 2003, the RP's community-centered peer recovery resources and supports have been growing and evolving. 
The RECOVER Project (RP) provides trauma-informed supports based on the guiding principles that people can and do recover from alcohol and drug addiction and that competence and wisdom reside in those with lived experience. People at all points on the recovery continuum of care are offered the safe, respectful, space to develop healthy relationships, participate in a supportive community, develop new interests, attend alternative healing arts activities, practice new social skills, and hone unique talents. Members of the RP community find opportunities to both give and receive support through a variety of educational, volunteer, social, and skill building activities that help to overcome emotional and social isolation, develop strengths, build leadership capacity, and prevent relapse. Information about other community resources that support recovery in all its complexity and forms are always available at the RECOVER Project.
The peer recovery movement is exploding across the country and throughout the world. The fact that peer recovery has been happening in Greenfield since 2003 is a big story. The vision of the Recover Project is to create a net of recovery-informed organizations and individuals throughout Greenfield. This net will be ever widening, ever deepening, to allow for sustained recovery by removing barriers that exist via stigma, outdated social policies, antiquated healthcare practices, and commonplace ignorance. The Recover Project carries hope, opportunity, and experience to anyone seeking help with the mantra: participate, grow, RECOVER!
---
Joel Hernandez Voice of the Recovery Community Award
The Joel Hernandez Voice of the Recovery Community Award recognizes one local, state or regional recovery community organization for its success in assessing the specific needs of their community and carrying out a vision and mission of mobilizing resources within and outside the recovery community to increase the prevalence and quality of long-term recovery from addiction to alcohol and other drugs.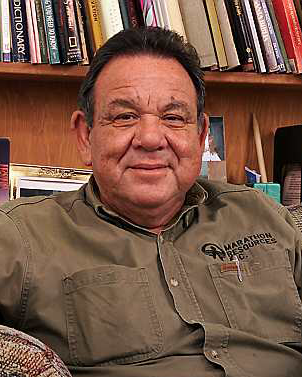 ABOUT THE AWARD: Honoring Joel Hernandez
The Voice of the Recovery Community award honors a champion whose protest in the face of discrimination inspires us all. For 25 years, Joel Hernandez worked in the electronics industry at Raytheon as a calibration technician. After testing positive for cocaine in 1991, Joel resigned his position to prevent being fired. After he found recovery and with the support of his family, he applied for his old position at Raytheon. He found he faced a lifetime ban for employment at the company after receiving a card in the mail saying his application had been denied. 
Joel fought hard to return to his old workplace and to help others in the future. His fight to get his job back under the Americans with Disabilities Act (ADA) went all of the way to the US Supreme Court in a suit that he filed to regain the chance to compete for any job he had been qualified for in 25 years of being employed. In 2004, a settlement in Joel's favor was reached before it was ever brought before a jury. 
"People in recovery from addiction, their families and friends know that there is hope for every one of us, in spite of our past history. When I decided to sue Raytheon, I wanted to let others know that recovery works, and that we can give a good, positive message that we can be productive, tax-paying citizens," Hernandez stated. 
Joel's fight to restore a basic civil right ignited the recovery movement and goes down as a pivotal moment in our history.
Faces & Voices of Recovery honors this remarkable man, Joel Hernandez, who championed recovery advocacy until he passed away from cancer in February 2006.