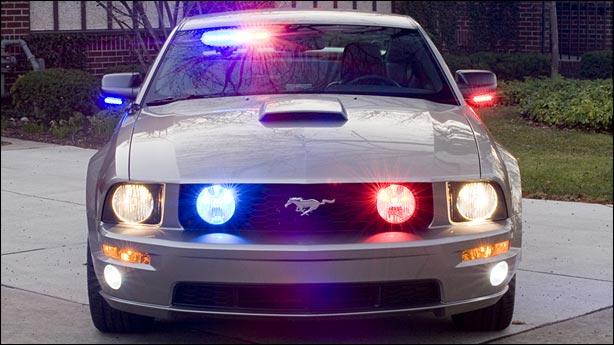 When I was in middle school, I remember times where I would get frustrated with the "new" people who just moved into the neighborhood. My father who really liked to consume alcohol would spend a large amount of time at the "new" peoples' house and they would drink, alot! If you would have asked if I would have cared to see the new people years later, I probably would have responded absolutely not.
Well…. I met one of the "new" people 20 years later, and she happened to be my Recovery Coach instructor, Mandy Suthers (Darjune Recovery Community Center, Green Bay, WI). Now I changed a lot since then and so has my father. My father stopped drinking and has been six years sober. I became a police officer, who worked two years on patrol and responded to addiction crisis every day. I got promoted to a Community Resource Officer and focused primarily on community outreach, neighborhood blight issues, and drug investigations. So as a "drug cop" sitting in Mandy Suthers class, I closely listened to everything she said. I personally have seen addiction in my family and came into contact with people who struggle with addiction every single day while working as a police officer.
I attended Mandy's class because I quickly learned Marathon County needed more resources for people who are struggling with addiction. I saw people I arrested go to jail for their addiction, get out, use, get arrested again and the process just kept repeating itself. I became frustrated as I was coming into contact with the same people over and over again. There were some who came to me asking for help and I didn't have resources for them, and it was frustrating I couldn't do more.
I completed the Recovery Coaching training and learned a lot about myself and the resources available to people struggling with an addiction. I felt like superman and I was going to start making a difference in peoples' life with the resources I was made aware of. I often pondered how I could make the biggest impact and get the resources people need, because I am on the front line and come into contact with people who need my help every day.
I just happened to be watching HeroinE on Netflix, and they mentioned an interesting program called LEAD, which stands for Law Enforcement Assisted Diversion. This program was designed to hold person accountable for their actions but pair them with treatment options and have a direct contact to someone if they are struggling. Marathon County is definitely struggling with drugs and alcohol addiction effecting the quality of life in neighborhoods and is working to assist persons in need. With the thought of that in the back of my mind, bringing LEAD to the Wausau Police Department just made sense.
I was aware the Marathon County Alcohol and Other Drug Partnership was accepting applications for a recovery coaching training in Wausau. My father was interested and attended the class. There was a free lunch at a fine eating establishment in Wausau, so of course, I had to check and see how my father's course was going. The food was amazing by the way.
While eating lunch I told Mandy Suthers and the Director of Marathon County AOD Partnership, Melissa Moore, about the idea I had about LEADS. Just prior to me going to get the awesome free food, I was working on getting resources to two people who were severely struggling with a methamphetamine addiction. Mandy and I both agreed this program needed to work. Mandy then said, "I wanna go along when you talk to them." I was pretty sure she was joking. I quickly responded, "Okay let's go." Next thing I know Mandy and I left lunch and went responding to calls. Mandy got in my unmarked squad and stated: "Can you believe there a felon and a cop riding together?"
Our first stop was at a residence of a female who was struggling with a methamphetamine addiction. The female walked us through her residence and showed us what she believed was a methamphetamine making lab. There was not a methamphetamine making lab but the female was paranoid she was going to get into trouble for the lab.
The female took us into a room and gave me a methamphetamine smoking pipe. The female gave us information about how she has been struggling with her addiction and how it has affected her life.
Mandy and I explained to the female there were options available to her for her to get a recovery coach. The female was very open to getting help and was very appreciative Mandy had come along. The female got a recovery coach the next day and was very grateful for the assistance she got.
Lessons I learned from this experience, is that people can change. When I used to live across the street from Mandy, I never would have thought we would be riding in a police car together changing lives. Secondly, there is hope for those in recovery! I am currently in the process of developing the LEADs program, and the experience with Mandy confirmed in my heart the program can make a huge impact on the individuals in our community.
Article was taken from Step Write Up - STEP Ind Newsletter
http://www.stepindustries.com/our-mission/newsletters/