Jesse Heffernan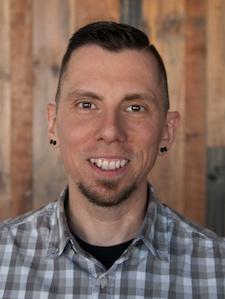 Outreach & Training Manager
Jesse is an experienced trainer, manager and a whiz at social media & networking. He recently co-founded the successful "Million Mohawks for Mental Health Challenge" campaign to raise awareness and address stigma of mental illness. Jesse will be managing the Faces & Voices Training Division and our public awareness campaigns.
Jesse Heffernan is a Recovery Coach & consultant with 16 years in long term recovery from substance use and mental health. As a Servant Leader, Program Director and Community Net worker he works to create a meaningful and positive change through innovative solutions to complex community and individual needs.
His early recovery service consisted of helping coordinate local activities, state wide conventions, bringing recovery meetings into jails and institutions and create / co-facilitate the first youth specific recovery support group in NE WI. He attended the Fox Valley technical school to pursue a career in graphic design and marketing which opened the doors into new areas of service opportunities with AmeriCorps.
During 2006 - 2007 he worked as an AmeriCorps Volunteer for WI Assoc. of Homeless and Runaway youth services. His role consisted of presenting to youth on the dangers of running away and what resources are available to assist in de-escalating crisis, conduct street level direct services, and out-reach.