organizing and mobilizing the recovery community
For too long those most affected by alcohol and other drug problems have been remained silent. So many of us, our families, friends and our entire communities have suffered from the harmful effects of addiction.  It's time to speak out, stand up and build an organized movement on the west coast where millions of American's are living a life of recovery.  Recovery is possible!
Join Our Advocacy Team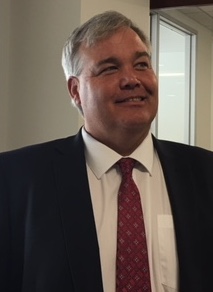 GREG REMSEN
Greg Remsen is a person in long term recovery living in Southern California. He is a skilled networker and is working to raise awareness of addiction recovery on the west coast.  Once you connect with Greg,  you're friends for life!
Greg works hard to get the word out about Faces & Voices of Recovery and engage people of all walks of life to be part of the organized recovery movement.  Currently, Greg is organizing the Rock On concert as a major fundraiser on the West Coast coming to Orange County in June 2018.
GET INVOLVED
Our Goals:
Build a strong base of recovery advocates on the West Coast
Work to eliminate the stigma and discrimination associated with addiction and recovery
Raise awareness of the treatment and recovery support needs of people in recovery and their families
Support the development of new Recovery Community Organizations led by the recovery community
Educate policy makers about the barriers to recovery and about the hope that recovery brings
What We Need:
Financial resources to hire staff to organize public awareness events and conduct training on the West Coast 
Partnerships with like-minded people and organizations
What YOU can do: