Recovery Bill of Rights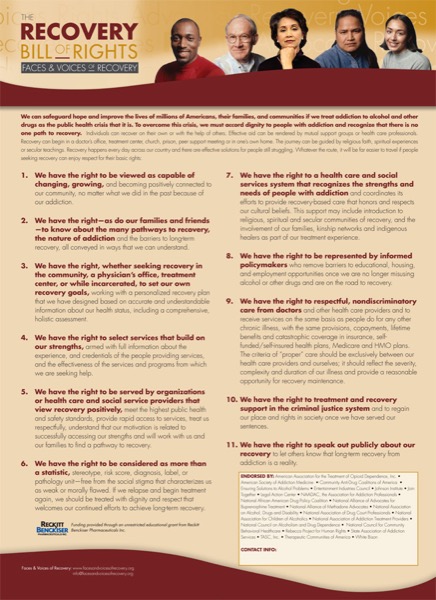 The Recovery Bill of Rights is a statement of the principle that all Americans have a right to recover from addiction to alcohol and other drugs. We call on all Americans and our elected officials to take action to build communities of recovery that will support the more than 23 million Americans and their families still needing help and to end discrimination facing the over 23 million Americans in long-term recovery.

Join the thousands of people who agree that all Americans have a right to recover. 
Purchase quantities of the Recovery Bill of Rights in the Faces & Voices webstore here.
Or download the resources below. There's space on the poster to include your organization's name and contact information!
This is a high resolution version for poster enlargement. Please note: this image is 22 x 30 and cannot be resized when it is reproduced.