Ricky Byrd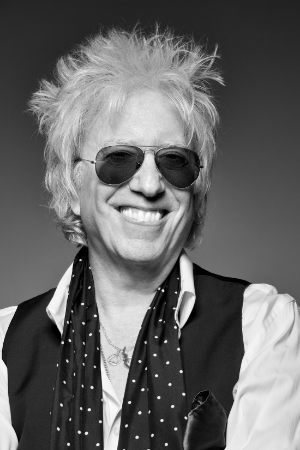 Ricky Byrd, inducted into the 2015 Rock & Roll Hall of Fame as a former member of Joan Jett & the Blackhearts has also performed, recorded and/or toured with Roger Daltrey, Paul McCartney, Ringo Starr, Joe Walsh, Alice Cooper, Mavis Staples, Smokey Robinson,The Beach Boys, Jimmy Page, Steven Van Zandt, Ronnie Spector, Graham Nash, Bruce Springsteen, Dion and Elvis Costello to name a few.
His newest album and his non-profit organization Clean Getaway share a name and a message. The mission of Ricky Byrd's Clean Getaway Inc. is to bring awareness, promote prevention, improve access to treatment options and reduce the social stigma of those struggling with drug and alcohol addiction. We provide hope and healing through various outreach programs, including recovery music groups at treatment facilities, benefit events and, Town Hall Meetings. Ricky Byrd's Clean Getaway, Inc. has a passionate commitment founded on the cornerstone that WE CAN AND DO RECOVER.
"As a songwriter, my job is to make people laugh, cry and think. I've played my songs in the most intimate of rooms as well as to hundreds of thousands all over the world. I know the power of the word. I have finally found a way to combine my music and my sobriety into a message of hope and it's been nothing short of a blessing."
As of 2018 Ricky is certified as a recovery coach (CARC) and a Drug and Alcohol Counselor in training (CASAC T).
For more info, please go to https://www.cleangetaway.nyc/