ACTION ALERTS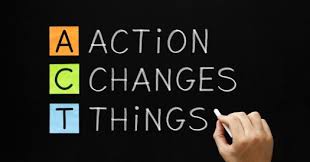 Faces & Voices of Recovery keeps the recovery advocacy community informed about policy issues that affect your health and wellbeing.  We work hard to eliminate the discrimination that keeps people from seeking recovery or moving on to better lives once they achieve it. 
Action Alerts are our way of mobilizing the individuals and families affected by addiction to take action on critical, time-sensitive issues.
As an organized voice protecting the rights of individuals with substance use disorders, we are adamantly opposed to the dismantling of our critically important 42 CFR Part 2 confidentiality protections and we are opposed to the dismantling of the existing Public Health Law- which authorizes 42 CFR Part 2.

Taking Action Is Easy

The Senate is gearing up for a vote on health care legislation by the end of next week, so NOW is the time to speak up and protect Medicaid. #VoteNoAHCA

Now that the Congress is working on funding bills for FY2018, we need your help to urge your Representatives and Senators to fully fund the Comprehensive Addiction and Recovery Act (CARA) and provide resources needed for a comprehensive response to addiction.

Your voice can make a difference!