Recovery Event Calendar
Woodbury-Bethlehem Parent Connection's 10th Annual "Walk Supporting Addiction Recovery"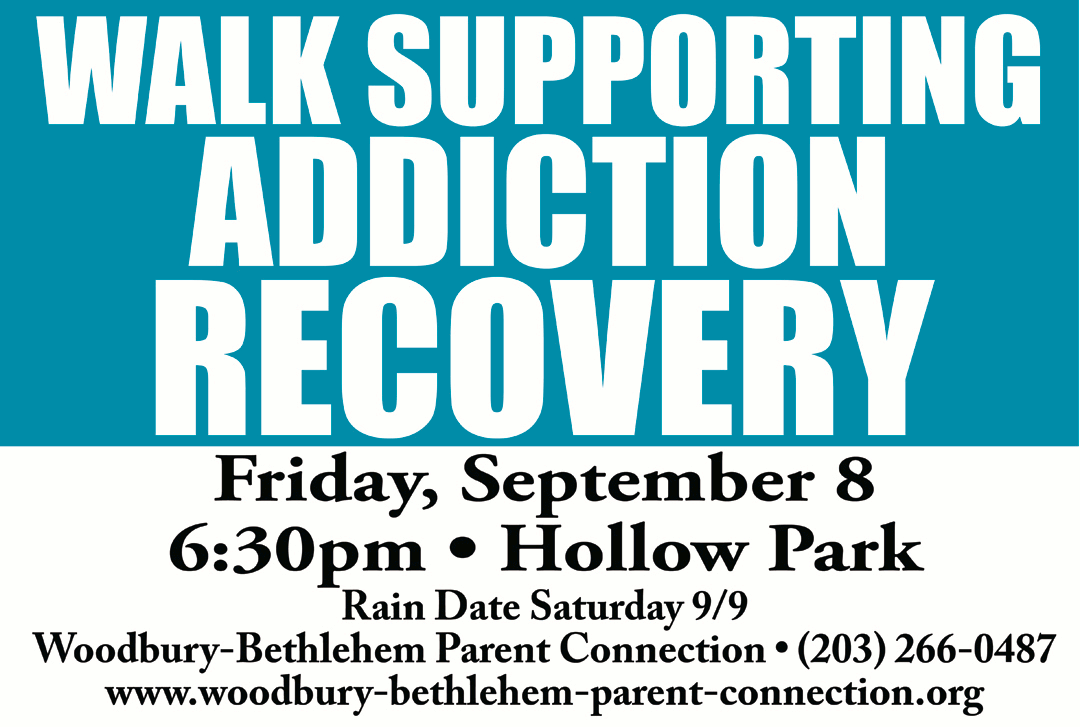 As part of National Recovery Month, The Woodbury-Bethlehem Parent Connection will be holding its 10th Annual "WALK SUPPORTING ADDICTION RECOVERY" and candle light vigil at the Hollow Park in Woodbury, CT. There will be a time for networking, resources galore, acoustic music, the stroll through town, the memorial display at the half way point, and finally upon returning to the Hollow, a moving candle light vigil for those struggling to get into recovery, those in recovery, and for those we have lost to the disease of addiction. Rain date will be 9/9, same time and place. ALL AREA groups involved in addiction support and education are encouraged to join in. WEAR SOMETHING TEAL please!!!