Recovery Event Calendar
Addiction:The Elephant In The Room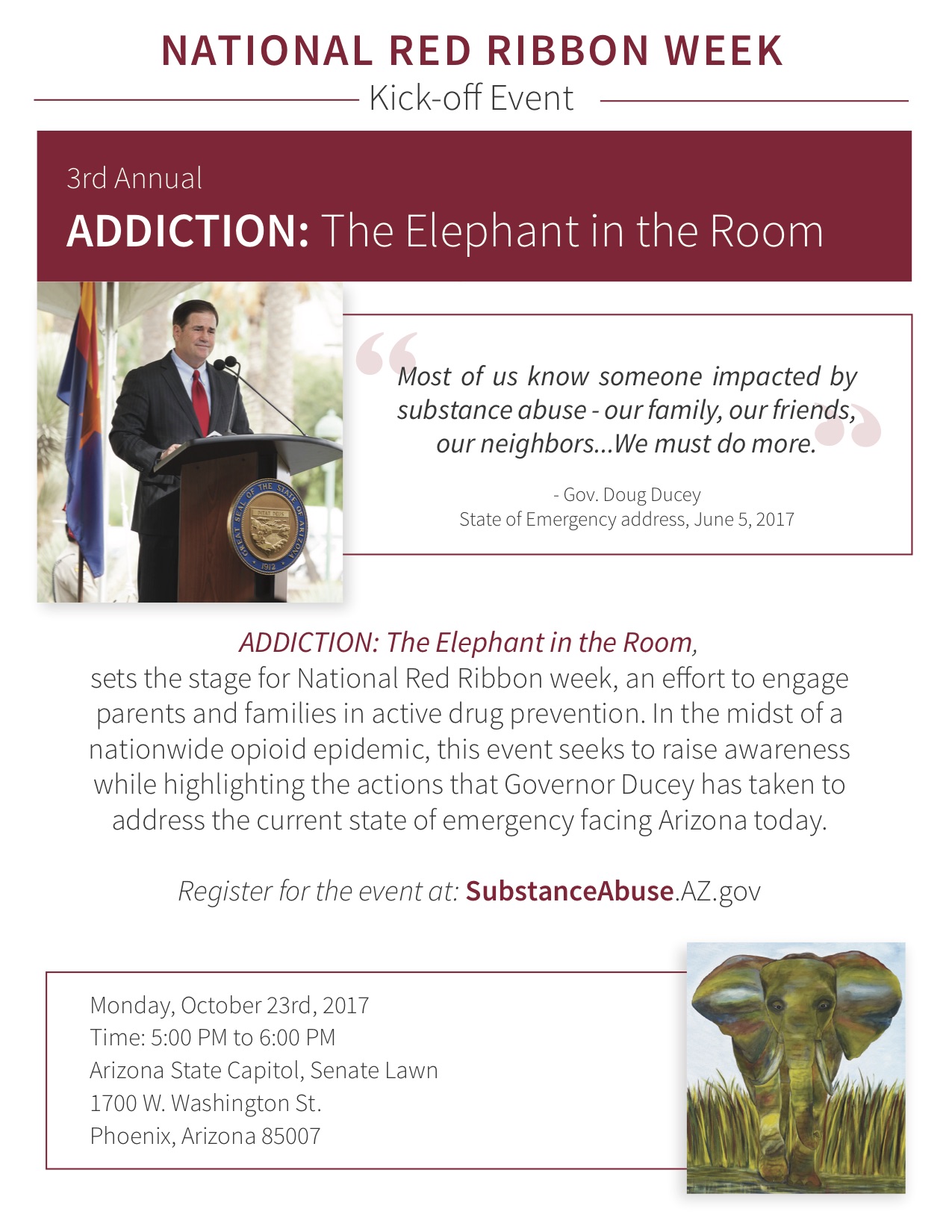 ADDICTION: The Elephant in the Room, sets the stage for National Red Ribbon week, an effort to engage parents and families in active drug prevention.
In the midst of a nationwide opioid epidemic, this event seeks to raise awareness while highlighting the actions that Governor Ducey has taken to address the current state of emergency facing Arizona today.
Join us on October 23rd from 5:00 PM to 6:00 PM for an evening focused on awareness, education and action.