Recovery Event Calendar
Rockland's 11th Annual Recovery Rally 5K Run/Walk for Recovery & Rememberance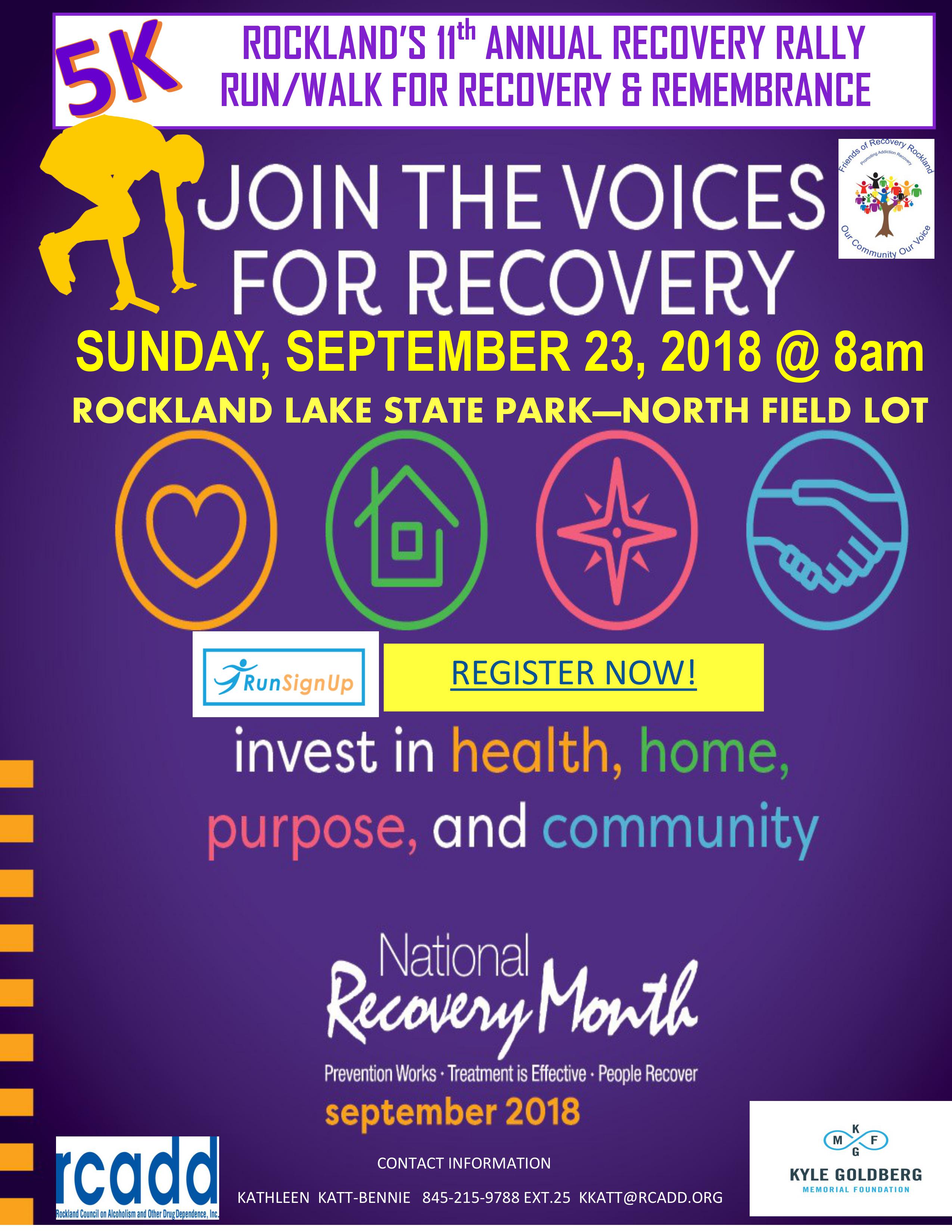 September is National Alcohol and Drug Addiction Recovery Month. This year's theme is Invest in Health, Home, Community and Purpose.
As part of this national public awareness campaign, RCADD will hold a 5K Run/Walk for Recovery & Remembrance on Sunday, September 23, 2018 at Rockland Lake State Park beginning at 8am. In recognition of 8/31, Overdose Awareness Day, there will be a remembrance ceremony to honor those we have lost to overdose.
The event will help educate and support people affected by substance abuse disorders, educate the public that addiction is a treatable disease, and celebrate the lives of those who have gained and sustained recovery. Please support us as we Run/Walk for Recovery for Rockland County Community residents who have lost loved ones, persons in recovery, friends, family members and allies of Recovery.