Recovery Event Calendar
Recovery Ambassador Workshop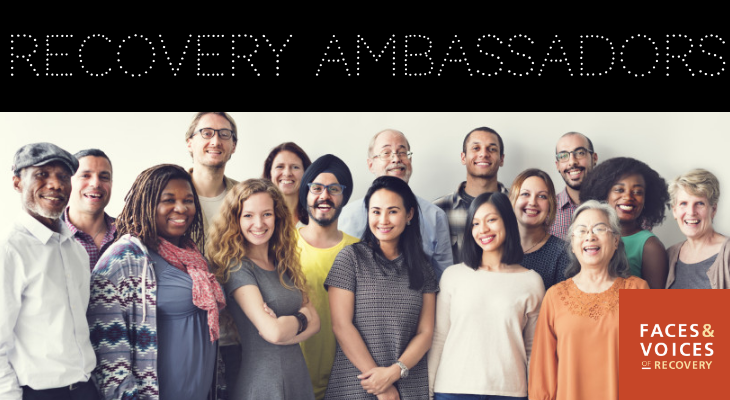 ​The Recovery Ambassador workshop prepares individuals to become citizen advocates in the grassroots recovery advocacy movement.
Participants will learn about:
Becoming a leader in recovery community​
Forming new partnerships and connections with local organizations and networks​
Engaging in the national recovery movement ​
Reducing stigma and changing mindsets of all Americans
The Recovery Ambassador workshop is based on the complete Recovery Ambassador Training created by Johnny Allem while leading the Johnson Institute in 2004.
Facilitators:
Hannah Rose, Director of Training & Technical Assistance, National Recovery Institute at Faces & Voices of Recovery
Donald McDonald, National Field Director, Faces & Voices of Recovery
Sponsored by Faces & Voices of Recovery
Registration fee is $50 per person. * A limited number of scholarships are available for members of the local recovery community. Contact us for more information.