CONGRATULATIONS TO THE 2017 Vernon Johnson Award RECIPIENTS
Michael Askew

Susan Barge

2017 Family Recovery Advocate

Tim Rabolt

2017 Young Adult Recovery Advocate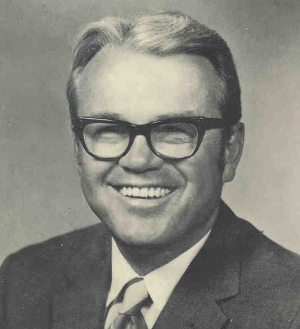 Honoring Vernon Johnson
The Vernon Johnson award honors the legacy of a man who devoted his life to spreading the message of recovery and helping others find recovery. Johnson was a person in long-term recovery and an Episcopal priest. After getting into recovery in 1962, he began challenging the then-popular conviction that people with alcohol and other drug use disorders had to hit rock bottom before they could begin to recover. As a result, he advocated for early intervention — a position that may be one of the priest's most valued legacies.
Because of early intervention, the jobs of thousands were saved as they were confronted by co-workers and professionals about their drinking. Many were sent to treatment centers and others were treated in local outpatient facilities. Programs of intervention and employee assistance became common in the corporate world. As a clergyman, Johnson encouraged the incorporation of faith into treatment and recovery and reached out to churches to make their facilities available for meetings of Alcoholics Anonymous, Al-Anon and other groups.
In 1966 he co-founded the Johnson Institute, named in his honor. For more than 40 years, the Johnson Institute trained people in recovery to carry their stories to decision-makers and others, promote good public and private policies, and equip people of faith to respond to alcohol and other drug problems in their congregations in order to conquer addiction in our lifetime. Johnson was a faculty member of the Rutgers University Summer School for Alcohol Studies and became nationally known for his lectures and three books on recovery including I'll Quit Tomorrow. Faces & Voices of Recovery honors this remarkable man, Vernon Johnson, who championed recovery advocacy until he passed away from cancer in 1998. 
---
NOMINATIONS ARE CLOSED FOR 2017.  PLEASE CHECK BACK IN 2018.
The Vernon Johnson Award recognizes individuals who have given back to their communities so that future generations can experience the reality of recovery.
Awards will be presented to one individual in each of the following categories:
Individual in long-term recovery
Youth or young adult in recovery
Family advocate
Nominations are closed for 2017.  Please check back in 2018.
Criteria for Nominated Individuals:
Nominees should be recovery advocates striving to make sustained recovery possible for even more Americans. The nominee must:
Be very active promoting awareness of the reality of recovery to the public, policymakers, the media, and others for a minimum of 5 years.
Be working to change systems, programs or practices to remove barriers and support recovery.
Be an advocate for local, state and federal policies that support recovery as part of the organized recovery community.
 Nomination Guidelines
Previous recipients of the Johnson Institute's America Honors Recovery Award may not be re-nominated.
Nominees are desired from all walks of life.
Employees of Faces & Voices of Recovery, their immediate families and current board of directors and their families and organizations are not eligible.
The recipient will be expected to attend The American Honors Recovery award reception on July 17, 2017 in Washington, DC, all expenses paid.
A complete nomination form includes:
Nomination Recommendation
2 References and Contact Information
If you wish, you may send additional supporting documents. Please note any supporting information will not be returned.
Incomplete nominations will not be processed. Only one nomination per individual accepted. A selection committee will decide on the recipient based on the selection criteria outlined in the Nomination Guidelines and Requirements. All nominations will be acknowledged by email. The individual receiving the award will be contacted directly by the selection committee and will be honored at the America Honors Recovery Gala & Dinner in Washington, DC on July 17, 2017.
---