Benefits of ARCO Affiliate Membership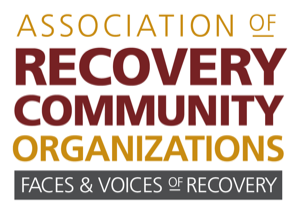 Public Policy Representation on Capitol Hill
Front line information on issues in Washington, D.C. through Advocacy Action Alerts on critical public policy and funding issues affecting recovery community organizations and their constituents
Annual Hill Day Event for ARCO Members
Faces & Voices of Recovery staff organize a Hill Day each year in conjunction with the ARCO National Leadership Summit where members make appointments to meet with their Senators and Representatives.  
Heightened National Audience/Profile 
Prominent listing on the Faces & Voices of Recovery website with over 30,000 unique visitors per month
ARCO National Leadership Summit
2-day in-person meeting for all Affiliates to attend
Nationally recognized speakers and workshops
When in Washington, DC, includes complimentary ticket to America Honors Recovery ($200.00 value)
Up to 5 members per organization are invited to attend
Registration fee applies
Travel and lodging not included
Monthly Affiliate Meetings via Teleconference
Second Tuesday of each month at 3:00 pm EST
Connect and discuss pressing issues with other ARCO Affiliates
Policy updates provided monthly
Special topics presented by ARCO members and other guests
Rally for Recovery! 
Vinyl Rally for Recovery banner for your Recovery Month events- (discounted price for ARCO is $25, includes shipping)
Opportunity to be considered for the National Rally for Recovery Hub Event
Shared Resource Library
Password protected online repository
Share and request resource documents for other Affiliates
Faces & Voices of Recovery Webstore Merchandise Discount
20% off all online purchases with ARCO Affiliate-only discount code
ARCO E-Newsletter
Affiliate-only electronic newsletter
Includes new Affiliate updates, resources, trainings, notices of funding opportunities
Closed Facebook Group
Affiliate-only closed group for intra-organizational discussions
Welcome Packet
Affiliate Certificate
Let's Go Make Some History by William White 
Use of the Association of Recovery Community Organizations at Faces & Voices of Recovery name and logo
Access to Grantstation Online Grant Search Website
Significantly reduced subscription fee ($75 per year v. $169 per year)
20% discount on price of training and technical assistance through the National Recovery Institute
See training and technical assistance flyer here.
National Recovery Institute is an approved training provider for IC&RC and NADAAC.