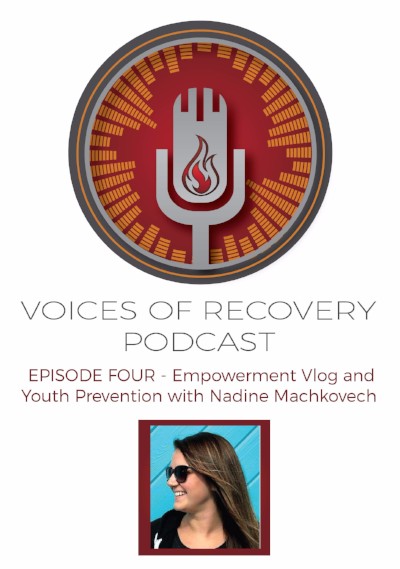 Episode 4 - Empowerment Vlog and Youth Prevention with Nadine Machkovech
Nadine Machkovech is a certified recovery coach and person in long-term recovery. As an educator on addiction recovery, she helps to improve the recovery landscape for adolescents, especially young women, across the country. Through her unique style of storytelling, Machkovech has created measurable social change while educating students, teachers, professionals, and peers on topics of substance use and misuse, mental health awareness, leadership, and the development of life skills.
Recently, Machkovech launched her vlog called "Sunlit Warrior." Through this purpose-built community, it is her mission to serve, support, and share her light and her journey with all who will listen. When we live in a world so vastly divided, it is her dream to build an open space where people can gain deeper connections, be inspired or share inspiration, and empower them to seek the light in their life.
Machkovech is also a Co-Owner and Program Manager of RISE TOGETHER, a grassroots organization that is helping to lead a movement of young people to stand up and break the silence around suicide, bullying, mental illness, drugs, and alcohol. She carries this responsibility with a great amount of passion and purpose in hopes that these efforts will help to not only develop peer leaders but also help save the lives of our nation's youth.
You can find her vlog at www.facebook.com/sunlitwarrior and more about RISE TOGETHER at www.weallrisetogether.org