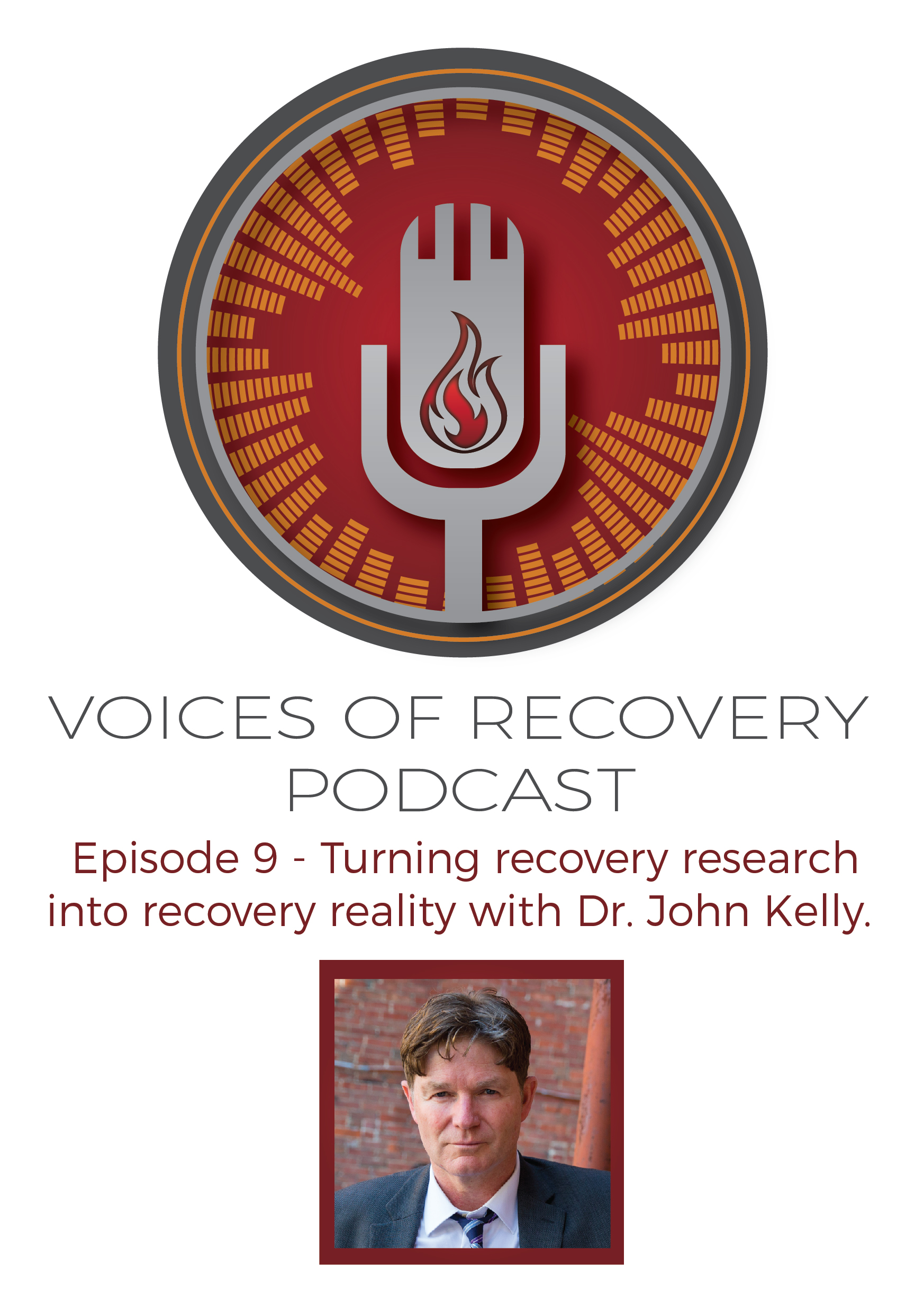 Dr. John F. Kelly is the Elizabeth R. Spallin Associate Professor of Psychiatry in the Field of Addiction Medicine at Harvard Medical School & the founder and Director of the Recovery Research Institute at Massachusetts General Hospital. This week he explains the process of how he and his team "summarize, synthesize, contextualize" research data to help the Recovery movement make informed decisions about who we are working with to meet them where they are at.
Dr. Kelly is the Founder and Director of the Recovery Research Institute at the Massachusetts General Hospital (MGH), and Associate Director of the Center for Addiction Medicine. Dr. Kelly is a former President, and current Fellow, of the American Psychological Association Society of Addiction Psychology. Dr. Kelly sits on
numerous Scientific Advisory Boards and serves as a consultant to U.S. federal agencies and foreign
governments. With clinical and research expertise in addiction treatment and recovery, Dr. Kelly's work
has highlighted the mechanisms of behavior change and the effects of stigma and discrimination on
individuals suffering from substance use disorder.
With over two decades of research, Dr. Kelly has published more than 140 peer-reviewed articles,
reviews, and chapters in the field of addiction science. He is an Associate Editor for several academic
journals and was an author on the 2016 Surgeon General's report "Facing Addiction in America." Dr.
Kelly is also the blogger of Addiction & Recovery 101 for Psychology Today.