PEER RECOVERY SUPPORT CREDENTIALS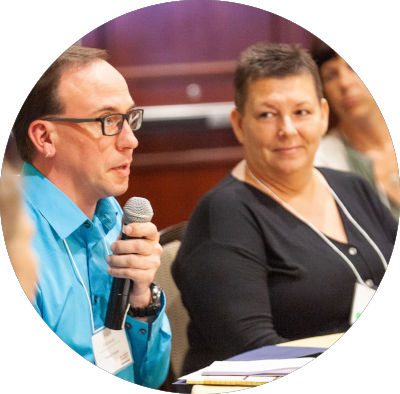 At Faces & Voices of Recovery, we believe that simply taking a training does not make someone competent or skilled in peer support.  Excellent training experiences, on-the-job paid or volunteer experience, competent supervision and continuing education are the key elements of developing a strong and sustainable peer recovery support workforce.  The National Recovery Institute at Faces & Voices of Recovery is available to consult with your organization or agency as you establish the best model of training and certification for your peer workforce.
NATIONAL CREDENTIALS
Two national organizations have developed and offered credentials to help advance the credibility and integrity of the substance use disorder (SUD) peer workforce.
For more information click on the links below.
International Credentialing & Reciprocity Consortium (IC&RC) Peer Recovery Credential
NADAAC Peer Recovery Support Specialist Credential
      TEST-EXEMPTION OFFER - Open through December 31, 2018
      NCC AP is now accepting applications from qualified peer recovery support specialists for the NCPRSS national credential based on demonstrated         competence, skills, training, and experience, without testing.  This limited one-time offer is available until December 31, 2018.