Donald McDonald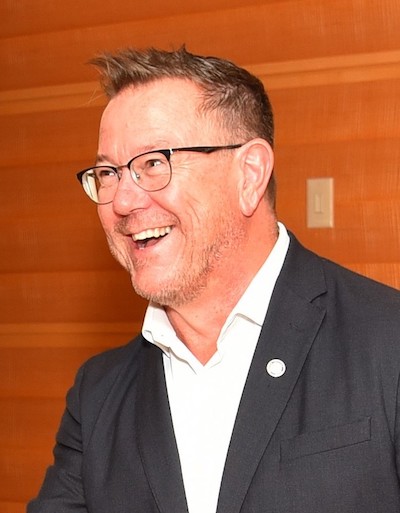 Donald McDonald comes to us from North Carolina, where he was most recently the Executive Director of Addiction Professionals of North Carolina (APNC), an affiliate of NAADAC, the national association for addiction professionals. Donald brought a strong recovery orientation to APNC during his administration, prompting the creation of a peer recovery support specialist membership category and a peer recovery track at their seasonal conferences. As APNC's ED, Donald also led a robust statewide stigma elimination campaign, encouraging accurate and non-stigmatizing language and a spirit of social justice activism.
Donald was previously the Director of Advocacy and Education with Recovery Communities of North Carolina (RCNC), a statewide recovery community organization (RCO). His work took him across the state, educating communities about substance use disorder, recovery-oriented systems of care, and the role language and story-telling play in dismantling discriminatory barriers to wellness. During his years with RCNC, Donald managed SAMHSA grant money via the NC Division of MH/DD/SUS, dedicated to supporting the creation and expansion of NC's growing number of Recovery Community Centers from the mountains to the coast. Donald particularly enjoyed providing technical assistance in NC's more rural and under-resourced areas where he saw communities create amazing and sustainable recovery support services.
Donald is a formerly NC board licensed clinical addictions specialist and worked in the treatment space for a number of years before discovering his passion for recovery community mobilizing and policy advocacy. He graduated from NC State with a Bachelor of Arts in English Teacher Education and holds a Master of Social Work from UNC Chapel Hill. Outside of macro social work, Donald also has a passion for Recovery Coaching. Donald chose not to renew his license, so he could enjoy every opportunity as an authentic peer to support individuals and families in and seeking recovery. 
A U.S. Navy veteran, former preschool and high school teacher, "jazz" trumpet player, and pie lover, Donald McDonald is a man thriving in sustained recovery from severe mental and substance use disorders since October 12, 2004. He lives in Raleigh, NC with his wife, Jill, and their four children and one grandson. Donald told us that he is excited to promote a strong sense of unity and singleness of purpose within the national recovery movement – a wave of growth and activism that is new and energized yet deeply rooted in our core values borne out of the 2001 Summit in St. Paul. Donald has always been faithfully dedicated to our mission and vision and hopes his passion for FAVOR and ARCO is contagious. As Donald likes to say, "Come get you some."