HOST A RECOVERY COMMUNITY MESSAGING TRAINING!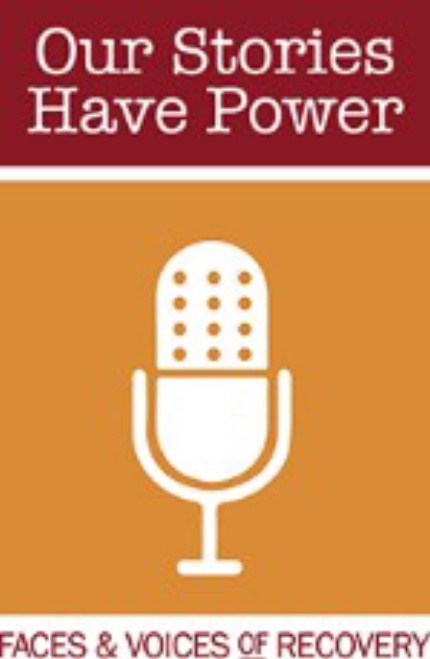 Faces & Voices groundbreaking messaging advances the recovery agenda. Thousands of people have been trained using the Our Stories Have Power recovery messaging tools. They are sharpening their skills as recovery communicators, learning how to tell their story with a purpose. You can host a training in your community.
Participants become recovery communicators by learning:
About messaging
How to tell your recovery story to friends and family 
How to use recovery messages in all parts of your life, including representing the organized recovery community in the media and other public places
This was a very informative training, especially the focus on the one voice message of "Long Term Recovery Works and I am a living example - Carl Matthews
Whatever your age, you can develop your personal, effective, credible language to talk about your life and experiences; know how to use the message in different situations; and make it possible for more people to get well.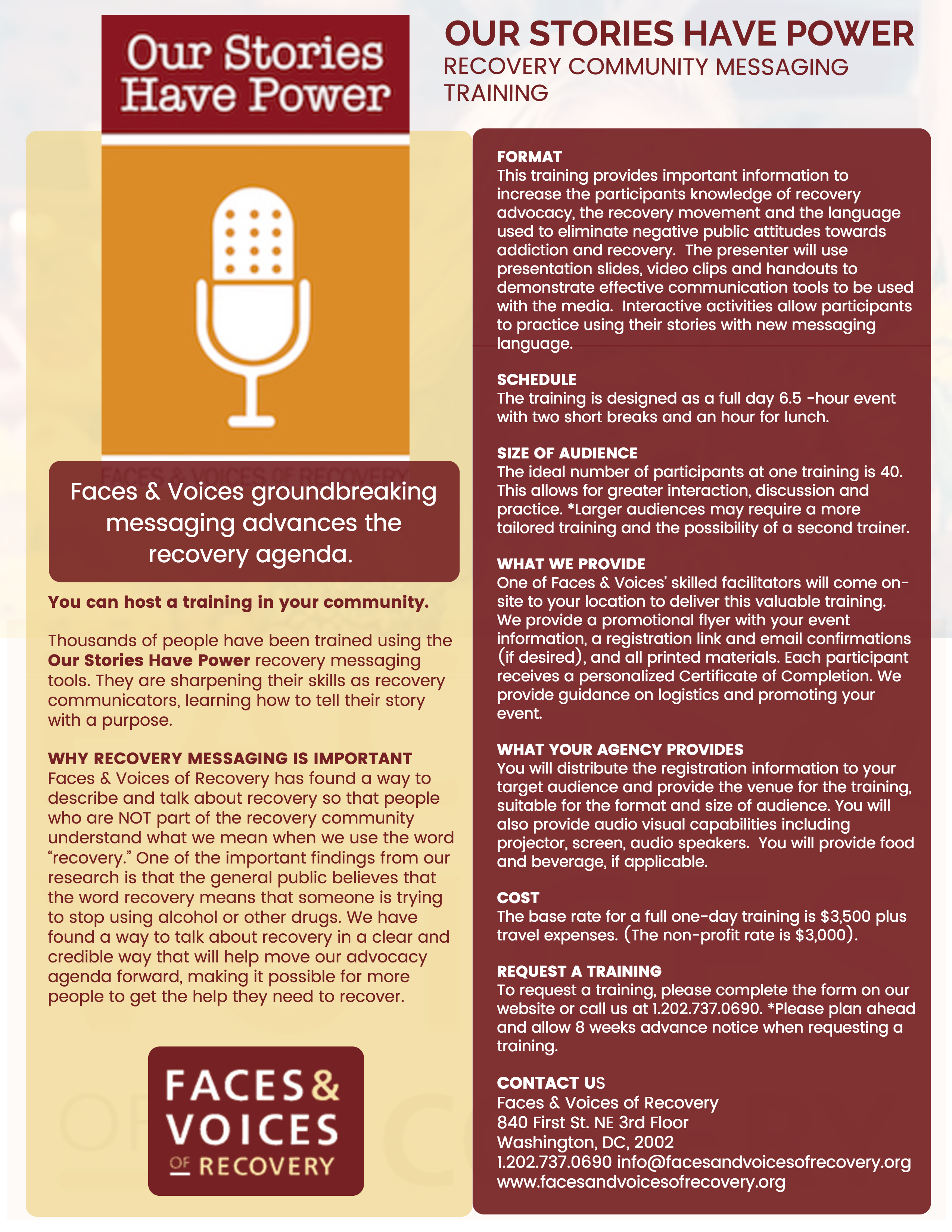 For information on how you can bring the Our Stories Have Power Recovery Community Messaging Training to your community contact us.